Pictures with Easter Bunny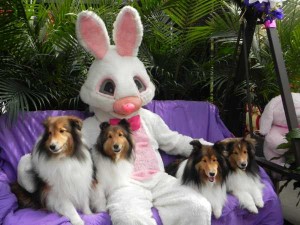 Every year you can get your Pet's Picture taken with Easter Bunny at Greenville Walmart in the Garden Center.
This is a fun event for everyone to enjoy and is your chance to meet members of the Friends of the Shelter. Everyone, including children, aunts, uncles and cousins are invited to have his or her picture taken. The cost is only $4.00 and the proceeds help the dogs and cats at the Darke County Animal Shelter as well as the Scentral Park dog park and support the many endeavors of the Friends of the Shelter.
Walmart will offer a photo package for Easter.
All pets must enter Walmart through the Garden Center entrance and must be on a leash or in a pet carrier. Please come and support the Darke County Friends of the Shelter and be prepared to have some DOG-GONE FUN!
Date and time will be announced on our facebook page and in the local media.