Pet Calendar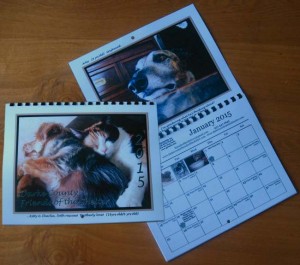 Since 2007, the Darke County Friends of the Shelter have assembled a 12 month calendar using pictures of local pets.
Enter your Pet's picture from May 1 to the middle of July for a chance to become a Star in the next calendar. All pets of any kind can be a star. No persons are to be in the picture. Thirteen winners will be chosen for every calendar. All other submitted pets will be printed throughout the calendar.

You will find a submission form in the current calendar or you can download it at our website between May 1 and the middle of July. Fill out the online form or pick it up at the Shelter.
The calendars are sold at the Shelter or you can purchase them from one of the shelter members.
They also make great gifts…. (hint…hint).
UPDATE SEPTEMBER 2015: THE 2016 CALENDARS ARE AVAILABLE